ART IN EMBASSIES PROGRAM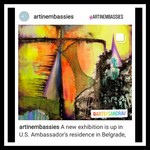 I am very excited and honored that my work is officially included in the
Art in Embassies, US Department of State
program. Two of my paintings - "Nets and Cones" and "Oasis" have been selected by Mr. Christopher Hill, American Ambassador to Serbia, to be part of the group exhibition at his residence in Belgrade through 2025.
So proud and thankful to be in a such a prestigious program!
---
SUPERFINE ART FAIR NYC 15-18 Sep 2022 Booth 28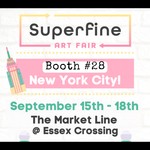 I am very pleased to show my work at the Superfine Art Fair in New York City, from September 15-18, 2022. Meet me at my booth #28.


Location:

The Market Line at Essex Crossing
202 Broome St
New York, NY 10002

Schedule:
Thursday, September 15 | 6pm-10pm (preview)
Friday, September 16 | 4pm-9pm
Saturday, September 17 | 12pm-9pm
Sunday, September 18 | 12pm-8pm

Tickets: Superfine Art Fair | New York City 2022 Tickets, Thu, Sep 15, 2022 at 6:00 PM | Eventbrite
---
Are You Gardening?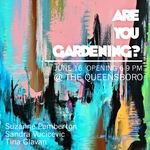 "ARE YOU GARDENING" is a contemporary group exhibition with a Botanical focus, asking the important question, "How Are You Doing?"

Artists: Suzanne Pemberton, Sandra Vucicevic, Tina Glavan.
Curated by Adrian Bermeo.
Opening: June 16, 2022, 6-9pm at The Queensboro.

All pieces are under a botanical/earth-like theme as we welcome Summer in New York. Under the guise of growth and happiness, the focus and hope for these works are to contribute to the conversations of mental health and well being. Are You Gardening, derives from a quote from French philosopher who writes, "Life is bristling with thorns, and I know no other remedy than to cultivate one's garden." François-Marie Arouet, a.k.a. Voltaire (1694-1778)."
---
A Queens Fine Art Spring Fair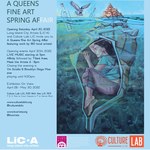 I am pleased to announce that one of my latest paintings - "Spring Waltz" will be on view at the Queens Fine Art Spring Fair at the Culture Lab
from April 28 - May 30, 2022.
A QUEENS FINE ART SPRING AFFAIR
Opening Reception: April 30, 5-9pm
Live entertainment starts at 5pm
Exhibition on view: April 28 - May 30

Queens is home to the largest and most diverse artists community in NYC. This event will serve as a platform for the Queens artists community to share their work with the general public. For those interested in collecting art, art fairs are an excellent place to begin one's journey. At these events one can see a wide range of works in a short period of time. While some fairs focus on a specific type of artwork, such as photography, prints, or contemporary art, Culture Lab LIC will show a high quality mix of work. Come meet artists, socialize with the art community, and have a good time!
---
OFF THE WALL - AFFORDABLE ART FAIR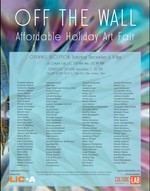 Off the Wall Affordable Holiday Art Fair 2021 produced by Long Island City Artists and Culture Lab LIC
December 2 - December 23, 2021

Opening Reception: Saturday, December 4, 6-9pm
Location:
Culture Lab at the Plaxall Gallery
5-25 46th Ave, Long Island City, NY 11101
---
LICA@Atlantic Fall 2021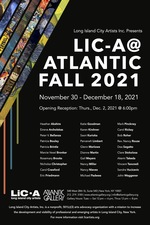 Opening Reception: Thursday, December 2nd, 6 - 8pm

Atlantic Gallery
548 West 28th Street, Suite 540
New York, NY

Exhibition on View: November 30 – December 18, 2021

Gallery Hours: Tuesday - Saturday, noon-6pm, Thursday evenings 6-8pm
---
SMALL ARTWORK SHOW Vol.4 - New York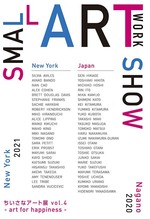 Small Artwork Show vol. 4 curated by Kiyomi Yamagishi
November 6 - November 21, 2021
Reception: Sunday, November 7th from 1-4PM

Figureworks Gallery
168 North 6th St., Williamsburg, Brooklyn, NY 11211
Hours: Saturday and Sunday (and by appointment) from 1-6PM
---
LICA MEMBERS SHOWCASE 2021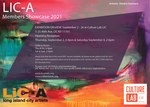 I am pleased to announce that two of my recent paintings will be on view at the Long Island City Artists Members Showcase, from September 2 - September 26, 2021. The show will be held at the Culture Lab in Plaxall Gallery, 5-25 46th Ave. Long Island City, NY.

2 Opening receptions:
Thursday, September 2, from 6-8pm, and
Saturday, September 4, from 2-6 pm
---
FAR FROM THE CROWD - Virtual Solo Show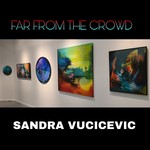 FAR FROM THE CROWD
is the first virtual solo exhibition by NY-based artist Sandra Vucicevic, which includes 36 vibrant abstract paintings created in 2019 and 2020.
Many of the works in this show were directly inspired by turbulent events, uncertainty, and long periods of time spent in isolation during the Covid-19 pandemic, hence the title.
To view the whole collection of paintings from this exhibition please click
here
.
---
SMALL ARTWORK SHOW IN NAGANO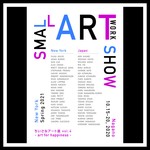 I am pleased that two of my paintings were included in the Small Artwork Show at the Gallery Shoshikan, in Nagano, Japan. The Exhibition will be held from October 15-20, 2020.